How to make ornaments for the Christmas tree
Ideas for recycled Christmas ornaments
Putting up the tree requires not only the necessary elements to decorate it but also imagination. With a few materials for recycling, José Luis Villaverde will teach you how to make ornaments for the Christmas tree. From these Christmas decoration ideas, you can create your own recycled designs.
Christmas reindeer with peanuts
A simple Christmas ornament in which the head of the reindeer is a peanut. As you can see we use things that are simple and amazing to do crafts. If we take it and mix with other materials and products, we can have results that are very decorative. The varieties we can do with this peanut technique and a little imagination are many, so get in the mood and make your christmas decorations to hang on the wall or christmas tree.
At the end of the monograph, there is a different model so you can see another way to do this. Change the materials and colors and you will have plenty of variety of Christmas motives to hang and decorate the tree or to can make a mobile pendant with several of them.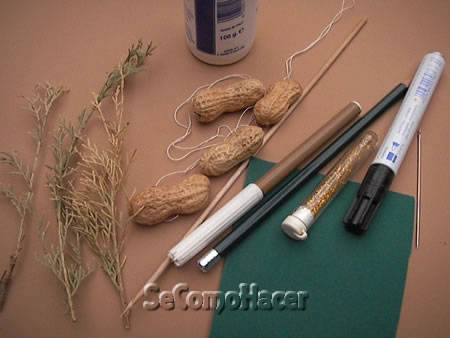 With peanuts as head of reindeer, a little glitter powder, foam board or EVA, a few sprigs for reindeer horns and imagination you can mount attractive Christmas ornaments.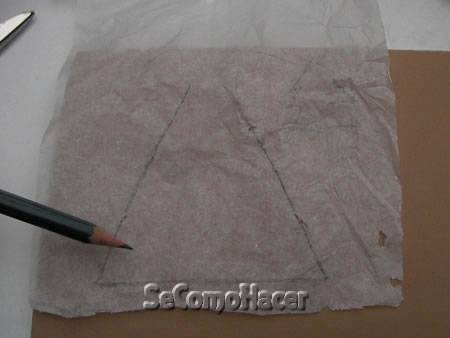 With tissue paper we'll make the support of the Christmas ornament.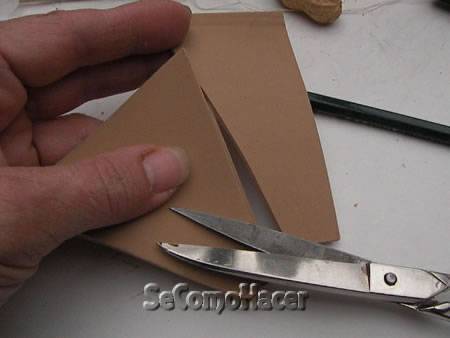 We put it with the foam board or EVA and cut. The size that we need is about 8-10 cm. The color is up to you. Cut two equal pieces.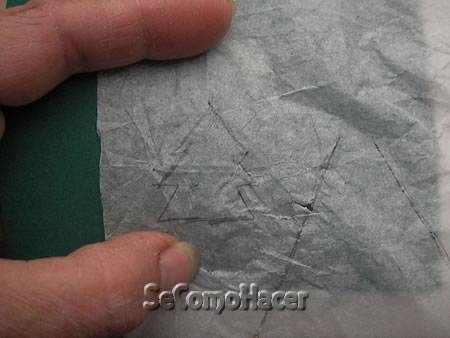 We have designed other smaller motives like the Christmas tree to put on it.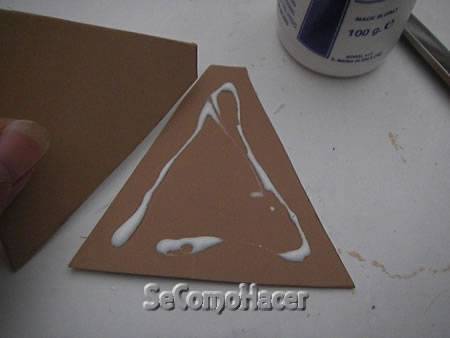 Stick two pieces of foam board to give a sewn sensation, like seen further on.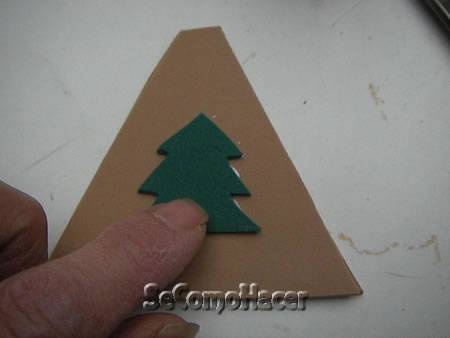 And on top of it the other smaller EVA motif. We can also use cardboard or paperboard.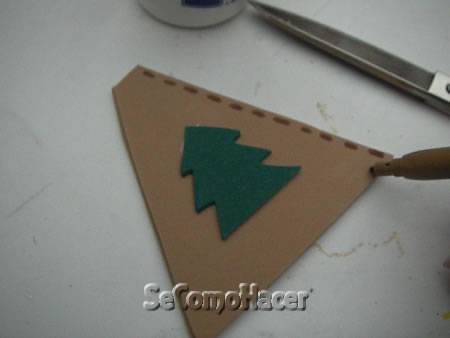 With a marker we draw some lines to give the impression that the two pieces of foam board are sewed.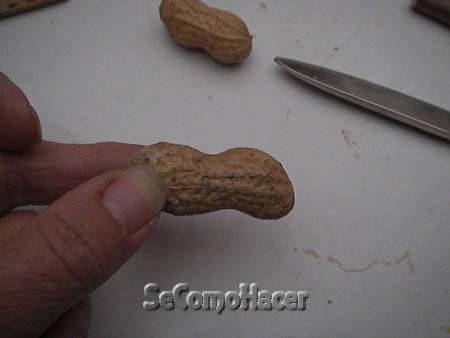 Now we take a peanut with the proper form, almost all peanuts have it, so choosing it will be easy.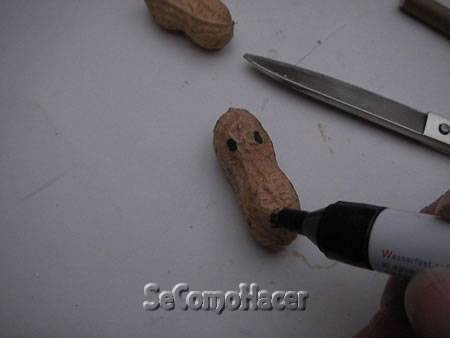 Paint the eyes and nose on the peanut with a black marker.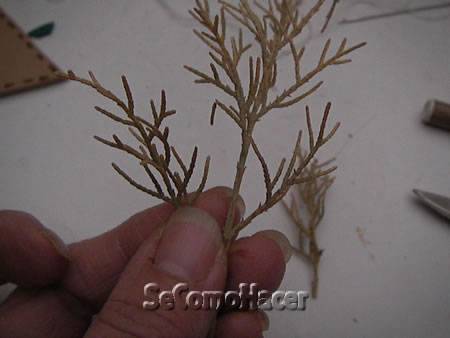 Look for a few sprigs of a plant, including the Christmas tree, with which we will make reindeer horns.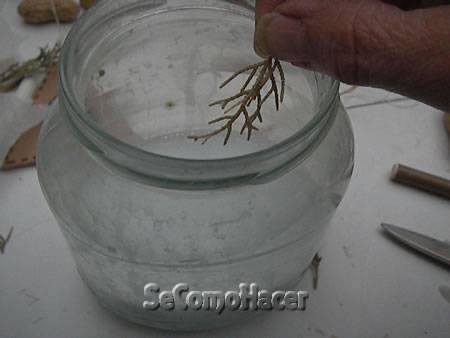 Once the twigs are chosen, immerse them inwhite glue diluted with 50% water.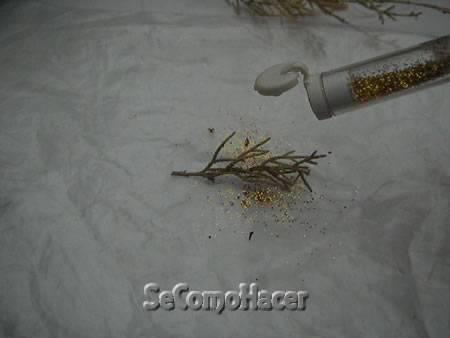 Before the white glue dries out, sprinkle glitter of whichever color you like. This one is golden.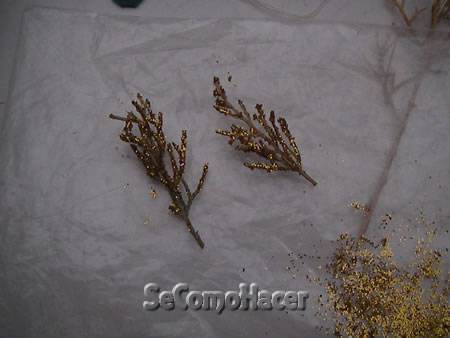 These are the horns of reindeer with the glitter powder applied and dry. Note that the twigs end in just one stick.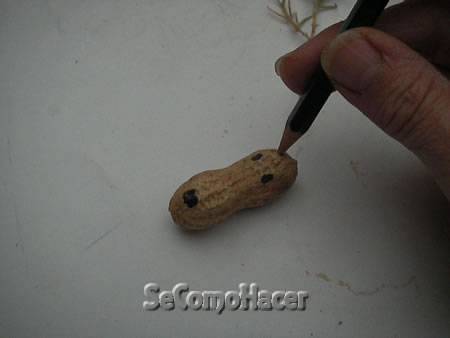 Make a hole in the top of the head where you will place them.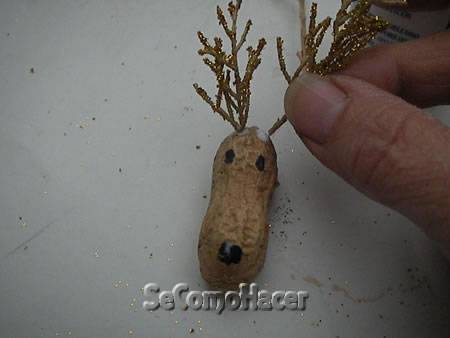 With a little white glue, stick the twigs (horns) on the head.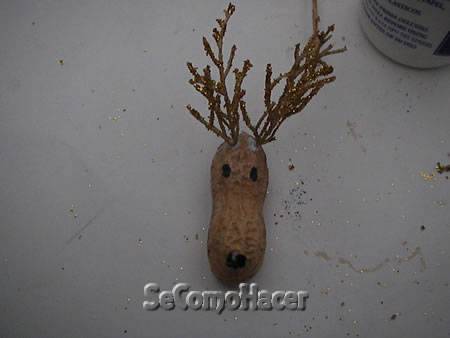 We have exactly a reindeer head left and since the horns have glitter, it will be perfect for Christmas decoration.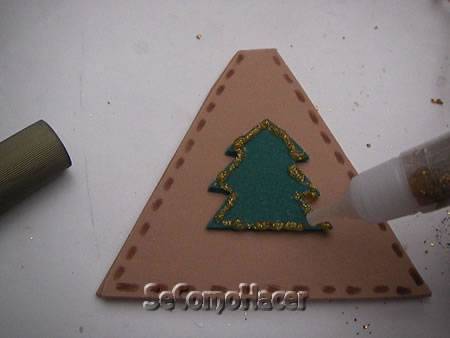 With glitter glue, make some decorations on the base.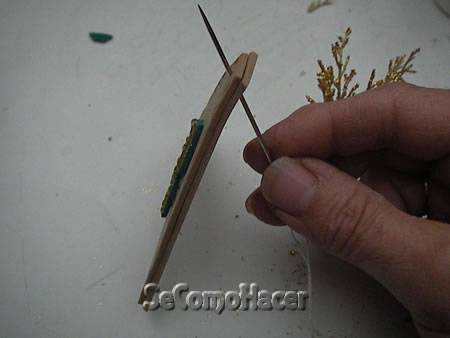 With a large needle (this way it's easier) and a bit of thread or yarn, we will sew...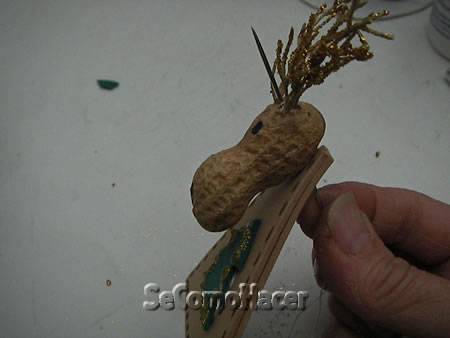 The head to the support we have prepared. Though you must be careful not to break it when sewing. One suggestion is to give another hand of glue to the peanut head for reforcement.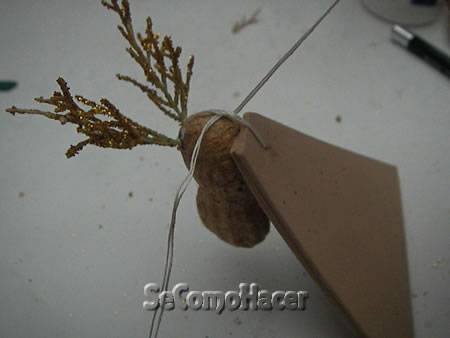 See how we've sewn the head and how me make a knot in the thread so that it stays put, you can also put some glue.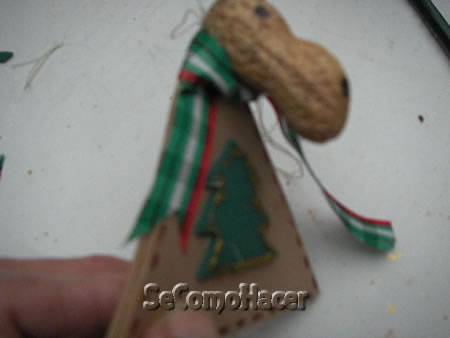 A decorative ribbon, will serve to decorate. This is up to your taste.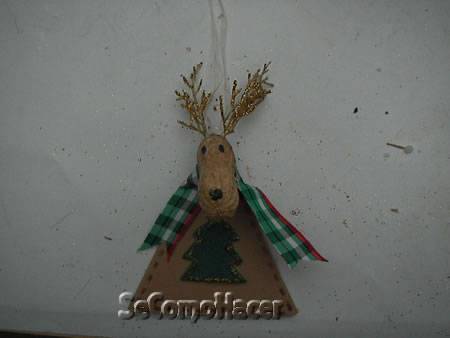 That's the finished result, ready for hanging. The peanut is actually a good reindeer head.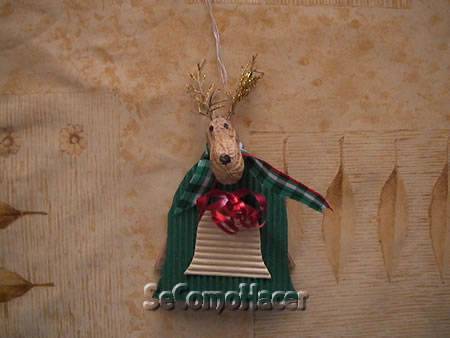 Another model is this one made with corrugated cardboard and satin ribbons with a bell shape.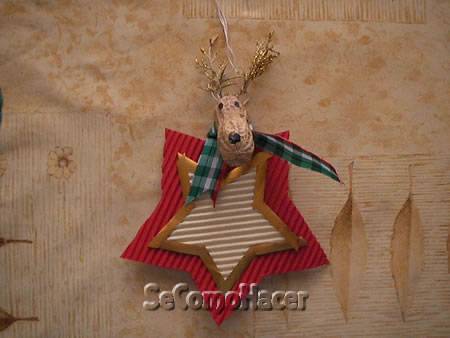 And another one of the ideas that we give, is this star-shaped corrugated cardboard also decorated with golden ribbon.
More ideas for the Christmas tree in:
How to make Christmas decorations
Country Christmas dolls